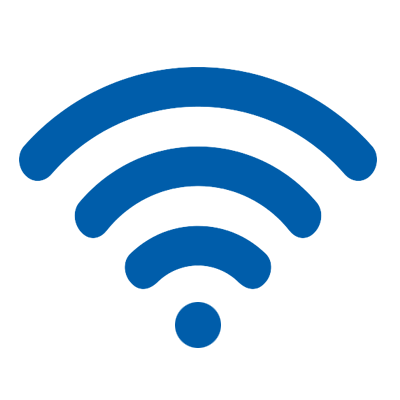 Wireless networks have quickly become the norm for connectivity at schools, offices, and hospitals. The rise of wireless networking can be easily attributed to not only the world's love of new technology, but the ease of creating a wireless network and its numerous benefits with today's security features. Lack of wires, cost, installation, and Internet managability are all benefits of having a wireless network.
From assessing a location's interference potential for wireless deployment, to splitting the wireless network to allow for both private and guest networks and managing features and functionality via the cloud, C-it can design and implement the right wireless solution for your business.
---
Benefits of having a Wireless Network
Convenience
Access your network resources from any location within your wireless network's coverage area or from any WiFi hotspot.
Mobility
You're no longer tied to your desk, as you were with a wired connection. You and your employees can go online in conference room meetings, for example.
Productivity
Wireless access to the Internet and to your company's key applications and resources helps your staff get the job done and encourages collaboration.
Expandable
You can easily expand wireless networks with existing equipment, while a wired network might require additional wiring.
Security
Advances in wireless networks provide robust security protections.
Cost
Because wireless networks eliminate or reduce wiring costs, they can cost less to operate than wired networks.