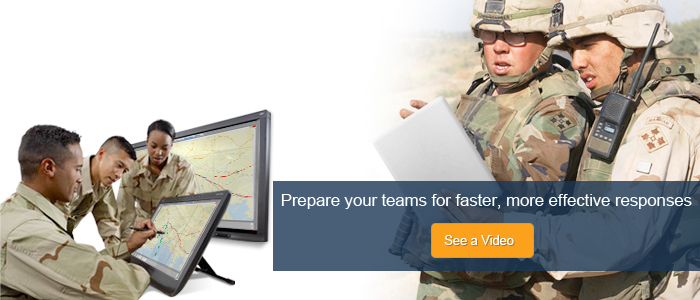 ---
Features of our Military Solutions
Effective training, leads to quicker responses
Bring real-world scenarios into the training room and engage remote and in-room participants using compelling images, multimedia content and dynamic interactivity.
Rapid communication when it counts
In a crisis situation or anytime every moment matters, military personnel can easily communicate and disseminate information. Using data and voice conferencing capabilities, teams can quickly connect with critical resources.
Team collaboration can happen anywhere
Enhance collaboration and improve decision-making by enabling your teams to work together at the same time on the same documents and write notes that everyone can see. Large interactive displays make it easy to share and interact with information in real time with participants anywhere.